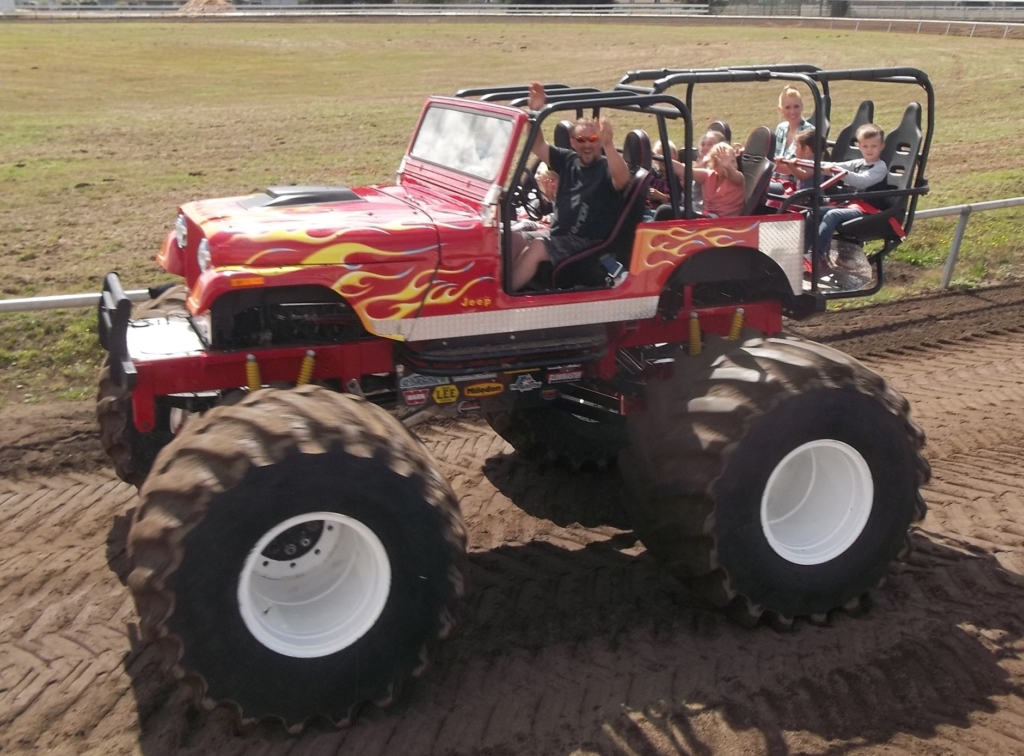 Sponsored by Willamette Valley Excavating
Take a ride in the "World's largest Jeep!"
Built in 1986 by Jeff Bainter in his shop in Yakima Washington, this monster jeep was based on a Jeep CJ-7 body that Jeff split down the middle and widened 15" and sitting over a custom built frame and suspension to make room for the 66" flotation tires. Jeff and the big red jeep competed under the name of "HOTSTUFF" on the monster truck circuit from 1986-1989, winning many national events against the best trucks in the country. Jeff and his original monster jeep HOTSTUFF were inducted into the International Monster Truck Hall of Fame in 2017.
In 1989 Jeff Bainter built a second monster jeep "High Voltage" to compete with and handed the driving duties for Hotstuff over to Debbie Rhoden, the first woman to compete full time in open competition on the monster truck circuit. Both HOTSTUFF and HIGH VOLTAGE monster jeeps toured all over the United States and Canada thrilling fans for many years.
Eventually both monster jeeps were sold, as Jeff needed to make room in his shop for the new Captain USA monster truck being built. Many years later Jeff had an opportunity to buy the big red jeep back. It was in pretty rough shape and needed a complete ground up rebuild. In a labor of love exactly 30 years from its original build, Jeff restored and repurposed the aging jeep including adding additional passenger seating to be able to give the fans a ride in a piece of monster truck history.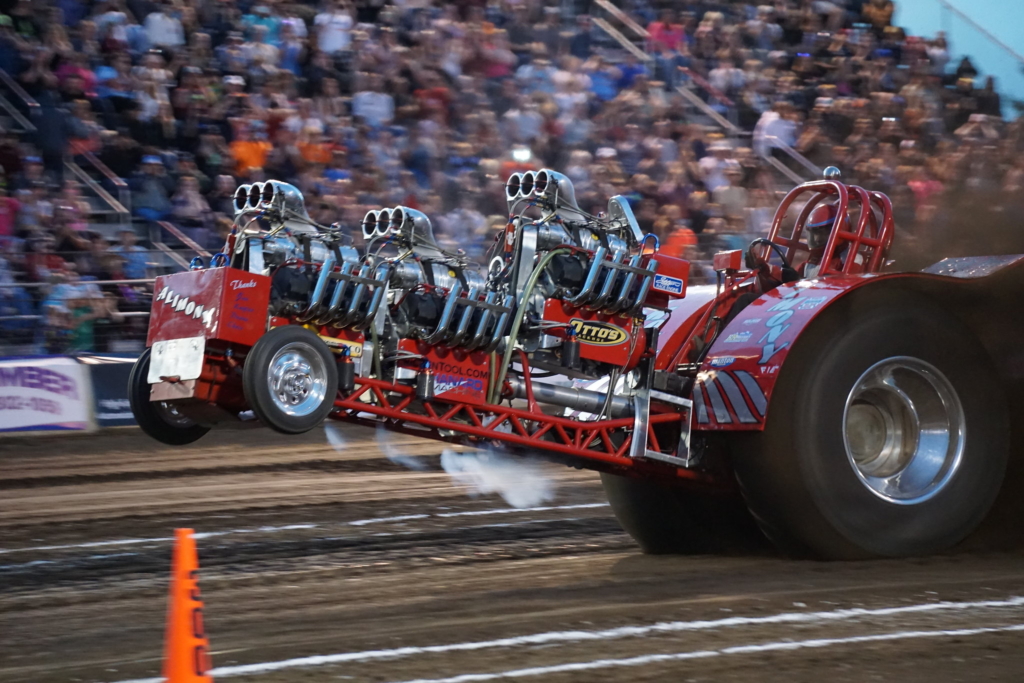 Sponsored by A+ Flagging & Pratum Co-op
Super Modified Truck Pulls
Want to see some real horsepower?!
Don't miss out on these super modified pull classes during our Truck Pulling competition.