2022 Monster Truck Line-up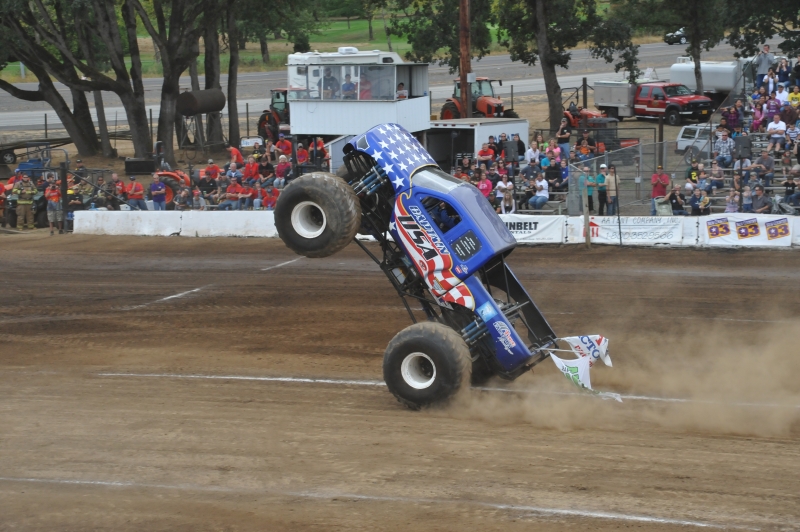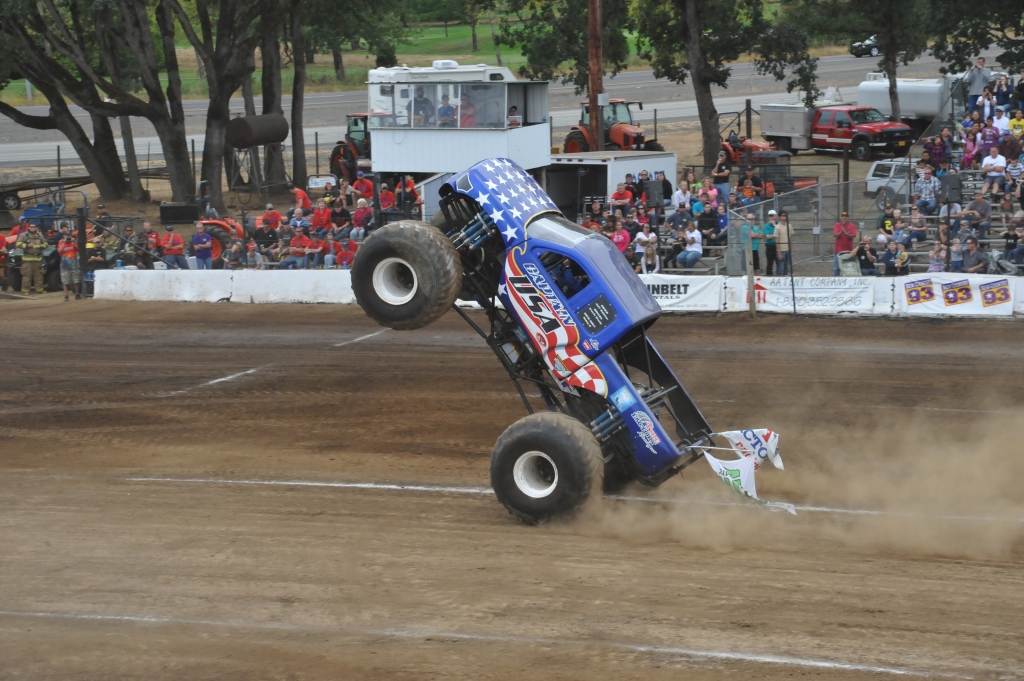 Captain USA
Driven by: Jeff Bainter
Jeff Bainter has been racing monster trucks professionally for over three decades. Considered by many to be a pioneer of the industry, Jeff was inducted into the Monster Truck Hall of Fame in 2017. He started out racing the first vehicle he built, HOTSTUFF, the worlds largest jeep. After a very successful start, Jeff built a twin jeep, HIGH VOLTAGE. In 1997 Jeff built the original CAPTAIN USA, which he still competes with today.
Sponsored by: Hart Strong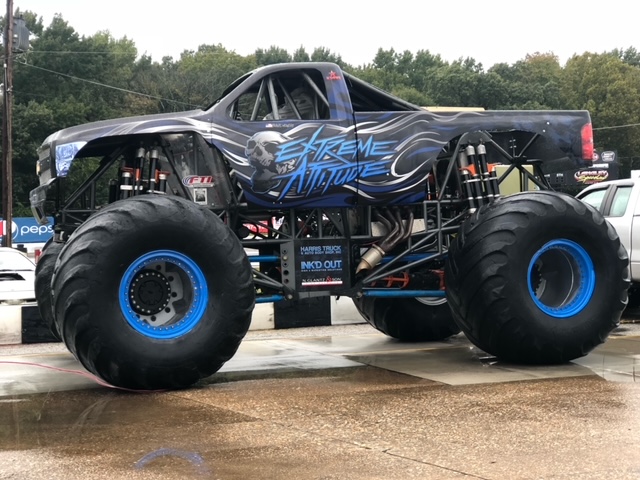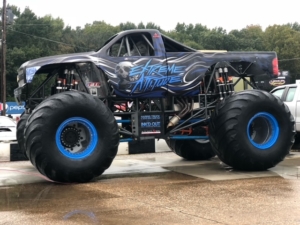 Extreme Attitude
Driven by: Travis Mowery
EXTREME ATTITUDE originally debuted in 2018 at Larry King Law's Langley Speedway in Hampton, Virginia, with Travis Mowery behind the wheel. Mowery, originally from Newport News, Virginia, has four years driving experience and is a 2022 Monster Jam Rising Star Nominee. Beginning in 2021, EXTREME ATTITUDE would compete with TK Motorsports on the Nitro Menace chassis, serving as the teammate to JAILBIRD, which was driven by Mowery's wife, Kaylyn Migues.
Sponsored by: HMS Commercial Service Inc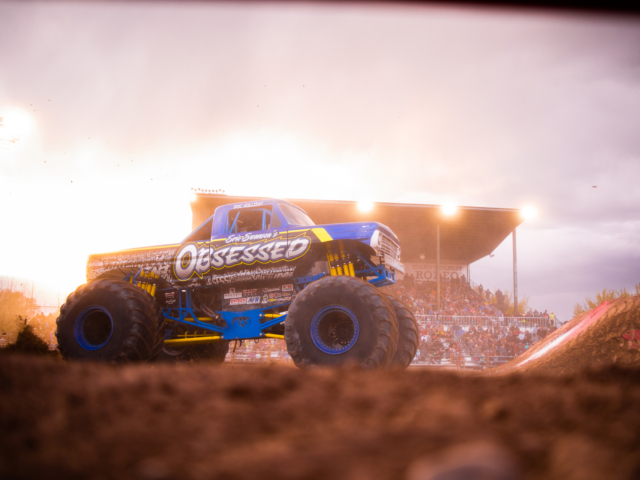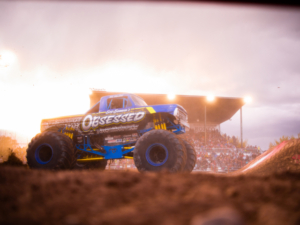 Obsessed
Driven by: Eric Swanson
When Eric was 11 years old he got to experience what it was like to drive his dad's monster truck, OBSESSION. Everyone was impressed that someone so young could maneuver such a big machine skillfully. For his 12th birthday he was given a trophy kart. They had it painted and wrapped to match dad's. He is the only trophy truck to have cleared three cars!
Sponsored by: AWI Diesel Truck Repair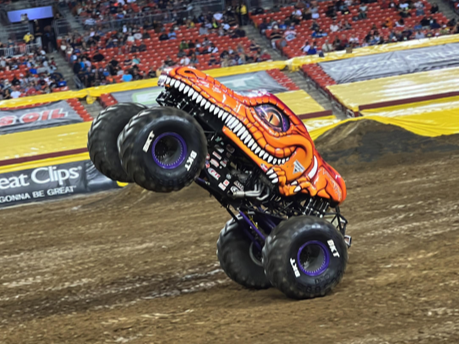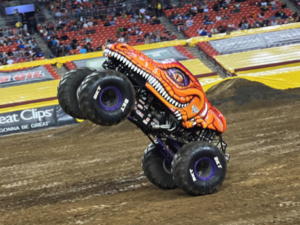 Velociraptor
Driven by: David Olfert
VELOCIRAPTOR is a monster truck built and created by Team Throttle Monster, out of Utah, debuting at the Monster Jam World Finals XXI pit party, on May 21, 2022. The truck made its competition debut at Foxborough on June 4, 2022. Shaw, Oregon native, David Olfert started driving with 2Xtreme Racing in 2019. He won his first overall championship with BOUNTY HUNTER and is the 2022 Monster Jam Arena 2-Wheel Skills winner. He has also driven WRECKING MACHINE and KAMIKAZE.
Sponsored by: EZ Timber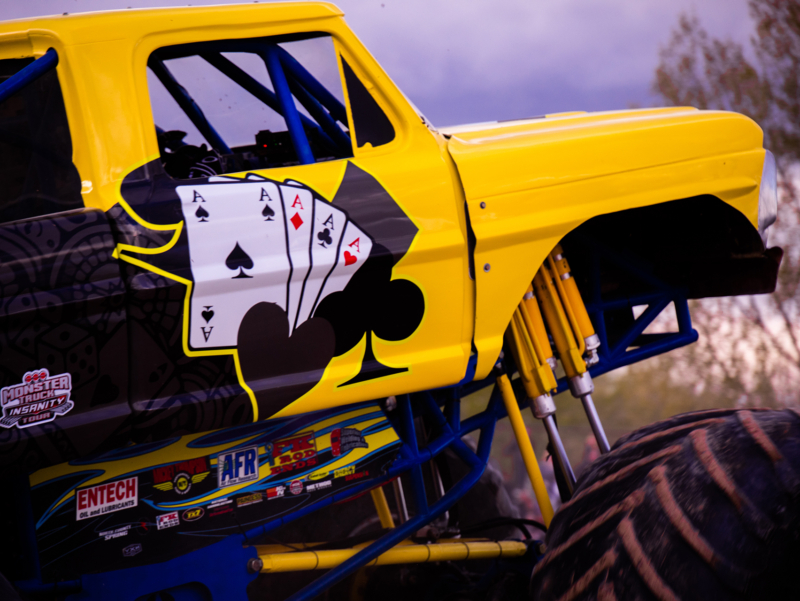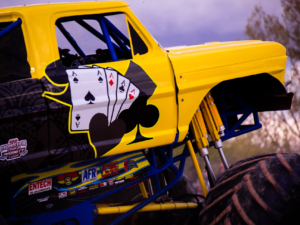 Wild Card
Driven by: Dawson Rayas
It all comes back full circle as Dawson Rayas finally gets to compete in his hometown show, the Sublimity Harvest Festival, a moment he's been dreaming of his entire life. Rayas grew up in Sublimity and got his start in monster trucks right here at the festival about six years ago. He helped on the track crew setting up cones and painting lines for the pulling competitions before asking the Basl twins if he could crew for KING KRUNCH and NITRO HORNET.
Rayas says from that moment he was hooked, "The sites, sounds and the feeling you get on a Saturday night with the monster trucks is unlike anything in this world." The last five years he's traveled all across the US and Canada for multiple monster truck teams. He's been a crew chief for some of the best in the industry and also been able to tour as a driver. This year he's been given the opportunity of a lifetime, thanks to the Obsession Racing Team, to finally be able to do the one show that has been missing from the last five years of this crazy dream, the The Sublimity Harvest Festival. "This year is going to be off the hook, I'm ready to burn it down! I can't wait to show my hometown what this kids got! This one's for you Sublimity!"
Sponsored by: DSP Connections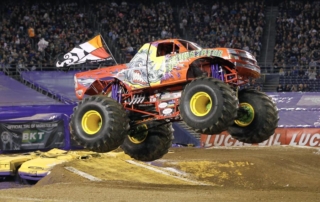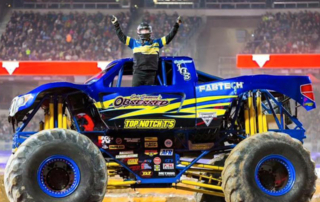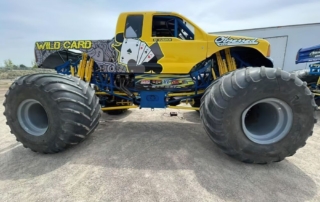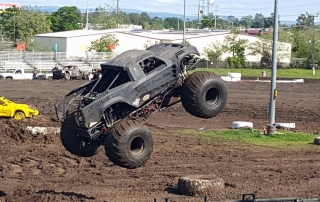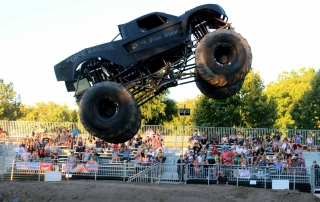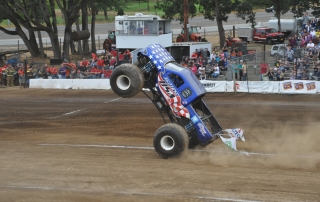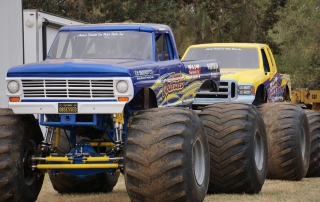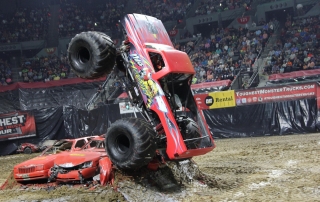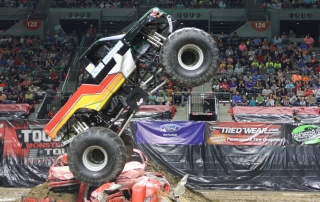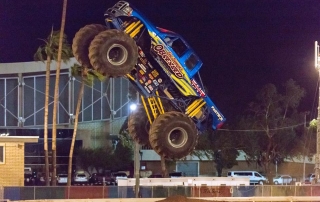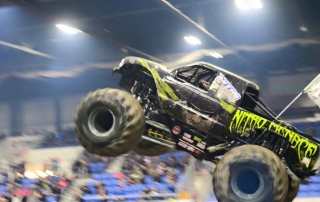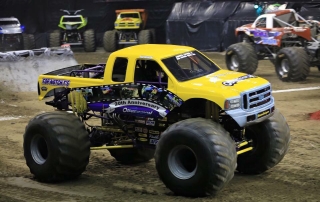 Monster Trucks brought to you by: